Monday, July 1, 2019
Dear Nation Changers:
I am safely back from Ethiopia and have to say this was one of the best national gatherings I have been a part of!  I am so grateful for all of your prayers to have made this amazing journey possible.  God is opening new vision for Ethiopia!  God is also opening vision to the world so they see Ethiopia in a new way.  The Spirit of God says, "Between September and December of this year, I will shake what needs to be shaken so you see the plan that I have over you!  I am ready to rekindle the alignment between Israel and Ethiopia for the future.  Get ready, for there is a double-fold anointing over this nation!" Join us in declaring that this people will lead a highway back to Israel, and the glory in them will once again explode in God's first-born land.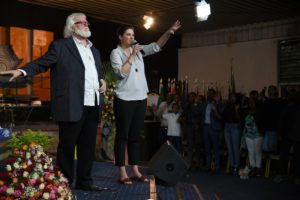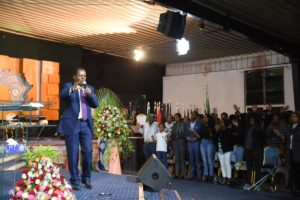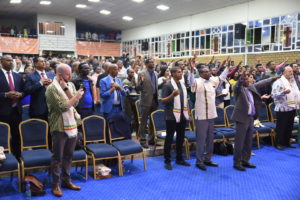 Tomorrow, I fly to Korea for another key national gathering, Prepare the Way of the Lord!  So keep praying us on!
Also, don't forget that you can now watch on GZI TV the replays (and live webcasts) from the Justice Center's Sunday services in Jerusalem.  RachelBoskey ministered on God's Heart for Israel.  You can find the full schedule of events at the Glory of Zion Ministry Center at www.gloryofzionjerusalem.org
---
Blessings,
Chuck D. Pierce