Dear Advancing Ones:

We are being divinely positioned with a new identity this Pentecost!  Each session today has been incredible, and we still look forward to Isaac Pitre ministering at 7 PM CDT.  We will conclude in the morning with a special Shavuot Celebration you won't want to miss!  Robert Heidler will be joining me in culminating this harvest feast and teaching on "The Feast of the Holy Spirit!"  We will begin at 8 AM with water baptisms, and our Celebration Service at 9 AM.  Whether you join us online or here at the Global Spheres Center, prepare to welcome Holy Spirit fire! 
Threshed: The Story of Ruth!
Last night's musical production was just amazing.  Here are just a few pictures that will bring you to the threshing floor and to God's promises for you today!
Particularly for those of you in other time zones around the world, all of our sessions are being uploaded and made available for replay for 24 hours.  Later next week, we will provide yet another opportunity to watch our replays.  Find your times to enter into this harvest celebration weekend!
4th Watch Garden Now Complete!
Just in time for Pentecost, our renovation of the 4th Watch Garden by the Prayer Tower entrance is now complete!  After the "Deep Freeze" in February, we needed to remove the old, to prepare for a new expression.  With a focus on Micah 4:4-5, we declare this will be a place to sit and know the LORD.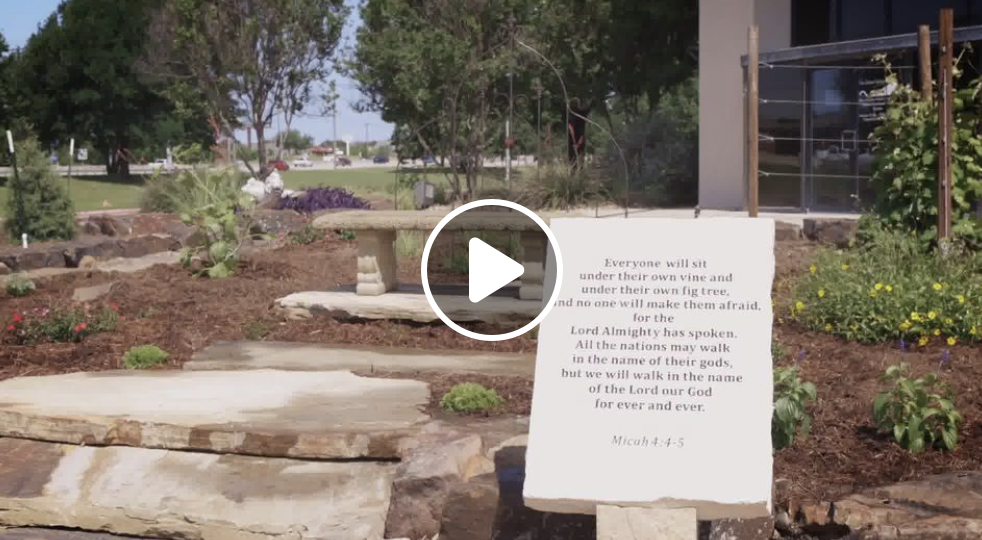 Blessings,
Chuck D. Pierce